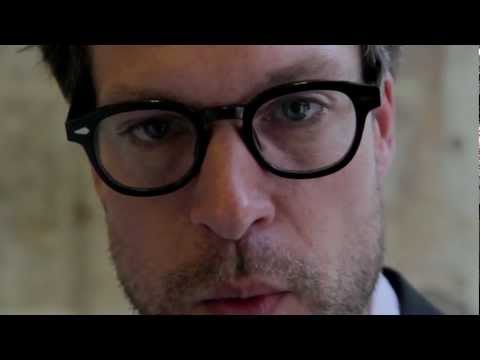 November update
I've been really busy over the last few months working on various projects of my own and for other people. I have a short film, which I wrote and directed, 'coming out' soon (hopefully by the end of the month) with a short film I DoP'd on being worked on by the Director in Germany and will hopefully be hitting the festivals in 2013! I've also shot a few trailers for...
5 tags
Awoken
Last week I shot a trailer for new novel Awoken by debut author Billie Jade Kermack. It was a 2 day shoot with plenty crammed in. The footage looks great though and once it's cut and graded it should look awesome. As DoP I made the decision to not shoot any lower than f2.8 as I wanted to get a specific look and feel to the project. I shot on my Canon 7d and used my own lenses; the 17-55 IS...
4 tags
The future of Canon →
13 tags
Stereophonics
Let's get some Stereophonics action on the go… My film 'TFP - Time For Prints' is now also on Youtube…check it out! In this picture I am pondering… Cheers!
7 tags
Time For Prints
As well as taking the odd photograph I have been known to make films, generally of the short variety. A few months ago I teamed up with a friend of mine to create Backlight Films - we have just released our first short as Backlight Films entitled 'Time For Prints' and it can now be seen on vimeo by clicking on 'Time For Prints'. I hope you like it! Adam
Katy B
My photos of Katy B on The 405! In Photos: Katy B - Shepherds Bush Empire 24/10/11 by The 405 | The 405
Katy B
Some of my photographs of Katy B performing at London's O2 Shepherd's Bush Empire - Archive You can see more on my website! That's all folks!
In Photos: Gruff Rhys - Shepherds Bush Empire,...
In Photos: Gruff Rhys - Shepherds Bush Empire, London 12/10/11 by The 405 | The 405
10 tags
Live At The Castle
Bizarrely having recently gone global with my new website www.adamrbrownphoto.com, nice plug there, only last week email correspondence took place with Global Media which resulted in me shooting Live At The Castle, a mini festival in the grounds of Leeds Castle near Maidstone in Kent. Despite harrowing conditions and some questionable event planning I think it went well and i'm pleased with...
1 tag
New site!
I have been working on a new website recently which, I hope, is a bit easier to navigate and will allow people looking at the site to see more of it more easily (I think that's just being easier to navigate but whatever). It is pretty much done, got a few tweaks and it's obviously an ongoing process as I'm sure I will find problems when it comes to uploading new stuff and not...
3 tags
Eliza Doolittle
Last night I got the chance to photograph the delightful Eliza Doolittle. While i'm happy with the shots I was in no mood to be there as i'd spent the day working dosed up on cold & flu tablets and drinking hot blackcurrant. Needless to say I wasn't best pleased to find at least 10 other photographers plus 2 guys preparing to film the gig. This may sound silly but I was...
3 tags
Interpol & The Pigeon Detectives
I've not posted anything for a little over 2 months now and no one is more angry about that than me. It's not that I haven't done anything worth talking about but with my website, facebook and twitter to update plus the sending out of images to anyone using them by the time that's all done I usually either don't have the time or just don't want to update...
5 tags
NME Awards Show
Wednesday night I shot the first of the o2 Shepherd's Bush Empire's NME awards shows. Los Campesinos! headlined with GROUPLOVE and Summer Camp supporting.
1 tag
What's better than a Puppy?
I went home for Christmas and my uncle has got there lovely new dogs. As always there are more on Facebook so make sure you check them out.
1 tag
Cash
Last weekend I made my way to Islington to shoot the ridiculously good Cash - THE best Johnny Cash tribute band in the world! You should definitely check them out if you're ever in the same town…I personally can't wait to see them (and shoot them) again!
5 tags
KT & Slow Club
Despite hoping to get back into this whole photography lark big time I have, for whatever reason, just not managed it. I don't think there has been a time, since I first picked up a camera, where I have shot so little. (Technically that's not true as I can shoot hundreds of frames of some bands, but you know what I mean). There used to be a time when I could go anywhere with my camera...
2 tags
In the words of Bjork...
It's oh so quiet… Well I have been at least, but I intend to change that (again!). Right well first of all I got shortlisted (yay!) for the NME photo awards thing (linked) that I posted about a while ago, it was my Paloma Faith shot and it was doing rather well but has since dropped off a tad so i'd be ever so greatful if you could check it out. Last week I shot Blood Red Shoes...
Mr & Mrs Berry and a trip to Wales.
Bit of a 2 in 1 post here after a couple of weeks of nothing. I was back in Kent to shoot a wedding, my first this year, and i'm quite pleased with how it went. As always there are quite a few more on my website and Facebook so feel free to check them out. A couple of weeks later I went to visit some family in North Wales in an attempt to get away from the craziness of London. My trip...
1 tag
NME Photo Competition
NME have a photography competition going on at the moment. I've entered and would be delighted if you could vote for them, it only takes a couple of minutes. Just follow the links and choose the amount of stars relevant out of 10! I'd really quite like it if you gave them all a 10 even if you think one of them is only a 9, or less, basically what i'm saying is that whatever you...
1 tag
Wireless Festival 2010
So. Last weekend I shot Hard Rock Calling. I really enjoyed it. All of it. The music, the atmosphere, even the weather. Maybe I was just pushing my luck hoping for a similar experience at Wireless. It seems I was! The music wasn't particularly to my taste most of the time, the atmosphere didn't seem right the further into the weekend it got and whoevers idea it is to have over...
3 tags
Hard Rock Calling 2010
I headed down to Hyde Park at the weekend to shoot Hard Rock Calling for Live Nation. It was an absolute privilege and such good experience. I'm not going to bore you with details but I will say there are a few more on Flickr and loads more on Facebook. You can also look at mine plus loads from some brilliant photographers on the Hard Rock Calling 2010 website. I will just say that I fully...
5 tags
Lissie
Last night I was lucky enough to shoot Lissie. Now I don't know much about music but I wouldn't be surprised to see big things happen for her. Unfortunately for her (as a support act) there were only a few people in the audience. Check out the rest of the shots on Facebook, Flickr or my website and don't forget to follow me on Twitter. Cheers.
6 tags
Teenage Fanclub & Veronica Falls
I'm really starting to slack with this but I think that's because I have given myself so many things to update (don't worry, i'll remind you of them all at the end of this post). So anyway Tuesday night I went to shoot Teenage Fanclub and as I was there early I thought I may as well shoot their support band Veronica Falls! It's the first time i've done a...
1 tag
Twitter
I have decided that in order to make myself more accessible as a photographer (and person, in general) I should get myself on Twitter. Not got a lot more to say other than I would be honoured if you decide to follow me. You can then give me feedback on my work, ask any questions which you just have to get the answer to or you could vaguely keep track of what i'm doing without paying too much...
4 tags
Metric
It's been so long but I still don't really have anything to say so i'll just post a couple of shots from last night and leave it at that! As is often the case there are more to be seen if you so wish…in which case you should go to my Facebook page (which you and your friends, hint hint, can 'Like'), my flickr or my website. Thanks for looking. Hopefully...
1 tag
The King Blues
Just a couple of shots from Tuesday nights The King Blues gig. I've never really been a fan of theirs but it seems like i'm quite partial to a bit of acoustic-ska. The are a few more shots on facebook, my website and flickr as usual so go ahead and check them out. I was interviewed last week for website MyMetropole. Check it out. You know. If you want to.
1 tag
BoysLikeGirls
A crowd full of screaming teenage girls can't be wrong…at least that's what i'm gonna tell myself. I didn't really get this but then i'm sure BoysLikeGirls aren't going to lose any sleep over the prospect of not having me as a fan! From a photographic point of view they do know how to put on a show and the fact that there was a queue beginning to form for...
1 tag
The Shindig Addicts
Sunday was a beautiful day and I was lucky enough to meet and shoot East London based band The Shindig Addicts. More of the shoot can be seen on flickr and facebook (where you can suggest the page to friends, you know, if you want to!?).
1 tag
Plan B
I've been so busy this last week I thought i'd already put something up about Plan B. I've only been doing this blog a couple of months but i'm already slacking, not a good sign. It has been a really good (busy) week, I did a photoshoot for East London based band The Shindig Addicts (the results of which will be up very soon) which I really enjoyed and then had a good...
1 tag
Amy Macdonald
Bit late with the upload here but better late than never I suppose. Scottish singer/songwriter Amy Macdonald was in town so I thought i'd pop down to Shepherd's Bush to check her out. As always there are more shots on my website as well as my facebook & flickr pages.
1 tag
The Enemy
Thursday night and The Enemy were headlining an evening in aid of Childline with support from the likes of Reverend & the Makers and Carl Barat. The crowd was full of what I like to call 'beer throwers' so the pit was delightfully slippery with burly security guards taking up a fair amount of space because of the crowd-surfers. I can only guess but I think these factors may have...
1 tag
Paloma Faith
It has been a pretty long week so i'm not gonna bore you with my usual rambling and instead just let you look at a few of my shots. Just a couple of shots. The rest can be seen in the numerous places displayed in the blog… http://www.adam-brown.co.uk/ http://www.tinyurl.com/adamrbrownphotography http://www.flickr.com/star_man9
A Positive View
Yesterday I visited Somerset House for the A Positive View photography exhibition. I'd definitely recommend it if you have any interest at all in photography, and it's free to get in which is always nice. There were photographs exhibited from the likes of Seydou Keita and (a particular favourite) Henri-Cartier Bresson. I can't help but be inspired by work from these kinds of...
1 tag
Turin Brakes
I headed down to Empire friday night (arriving with moments to spare) without really knowing what to expect. I used to quite like Turin Brakes but I was never a massive fan, although 'Pain Killer' is a particular favourite of mine. Despite not being full capacity (not much interest from photographers either) there was a really good vibe. I enjoyed my 3 songs so much I stayed to watch...
1 tag
Mumford & Sons
Well. Where do I start? Saturday I shot the amazing Mumford & Sons at the Empire, a gig i've been looking forward to for months. What a show, what a band. Sunday night Marcus said that the first night they'd been nervous playing in a venue they used to walk by and look at the upcoming gigs listings, but it was such a good night i'm not sure anyone would've known! They...
The XX 2.3.10
A couple of shots of The XX from last night at the o2 Shepherd's Bush Empire. A few more can be seen on my facebook or flickr page. Unfortunately I have nothing planned for a couple of weeks, looking forward to Mumford & Sons though.
It's the Final Countdown
I was down at Shepherd's Bush again on Saturday and had been looking forward to it for a while as awaiting me was the prospect of shooting Europe. All I kept hearing in the weeks before the gig was "have you heard their new album? It's actually pretty good!" A friend of mine was going to the gig anyway and insisted they were a brilliant band, live or otherwise, and were not...
4 tags
Brett Anderson 22.01.10
I was down at the O(2)ld Shepherd's Bush Empire again on Friday night for the Brett Anderson (the bloke who sings out of Suede). Got a few shots but it was nowhere near as fruitful as OK Go the week before, at least from my point of view. A lot of the shots I got were too similar to each other to warrant using more than one and he wasn't the most animated of characters. Still...
Canon EOS 40D
This is the Canon Eos 40D. I like it. It's like the 20D, but called 40D and better. I have one at my disposal but am yet to fully unleash the possibilities which lie within. I'll probably have a go later though and then unless they're terrible put some of the results on here or flickr or something. Should be alright.
Let's talk Business (cards)
Having setup the website and this blog to go alongside the flickr and facebook accounts I already have I thought it was about time I had a fairly decent business card to support me in my (attempted) efforts to gain some contacts. This is it. I know it could be better but i've seen a lot worse. So just enjoy the wonderous aesthetic which beholds you. You're welcome.
5 tags
OK Go
Last week I was lucky enough to acquire a photo-pass for OK Go at the o2 Shepherd's Bush Empire for my first proper offical attempt at gig photography. I got a few decent shots and was pretty pleased overall with the whole '3-song, no flash' event! Even if I was slighly overwhelmed by what seemed to be about 500 other photographers, or maybe 20…I didn't have time to...